When Justine Carmichael (Sagittarius, aspiring journalist and sceptic) bumps into her old friend Nick Jordan (Aquarius, struggling actor and true believer) it could be by chance. Or perhaps it's written in the stars.
Justine works at the Alexandria Park Star - and Nick, she now learns, relies on the magazine's astrology column to guide him in life.
Looking for a way to get Nick's attention, Justine has the idea of making a few small alterations to 'Aquarius' before it goes to print.
It's only a horoscope, after all. What harm could changing it do?
Charting the many unforeseen ripple effects of Justine's astrological meddling - both for herself and others - Star-crossed is the funny, super-smart, feel-good novel you've been looking for.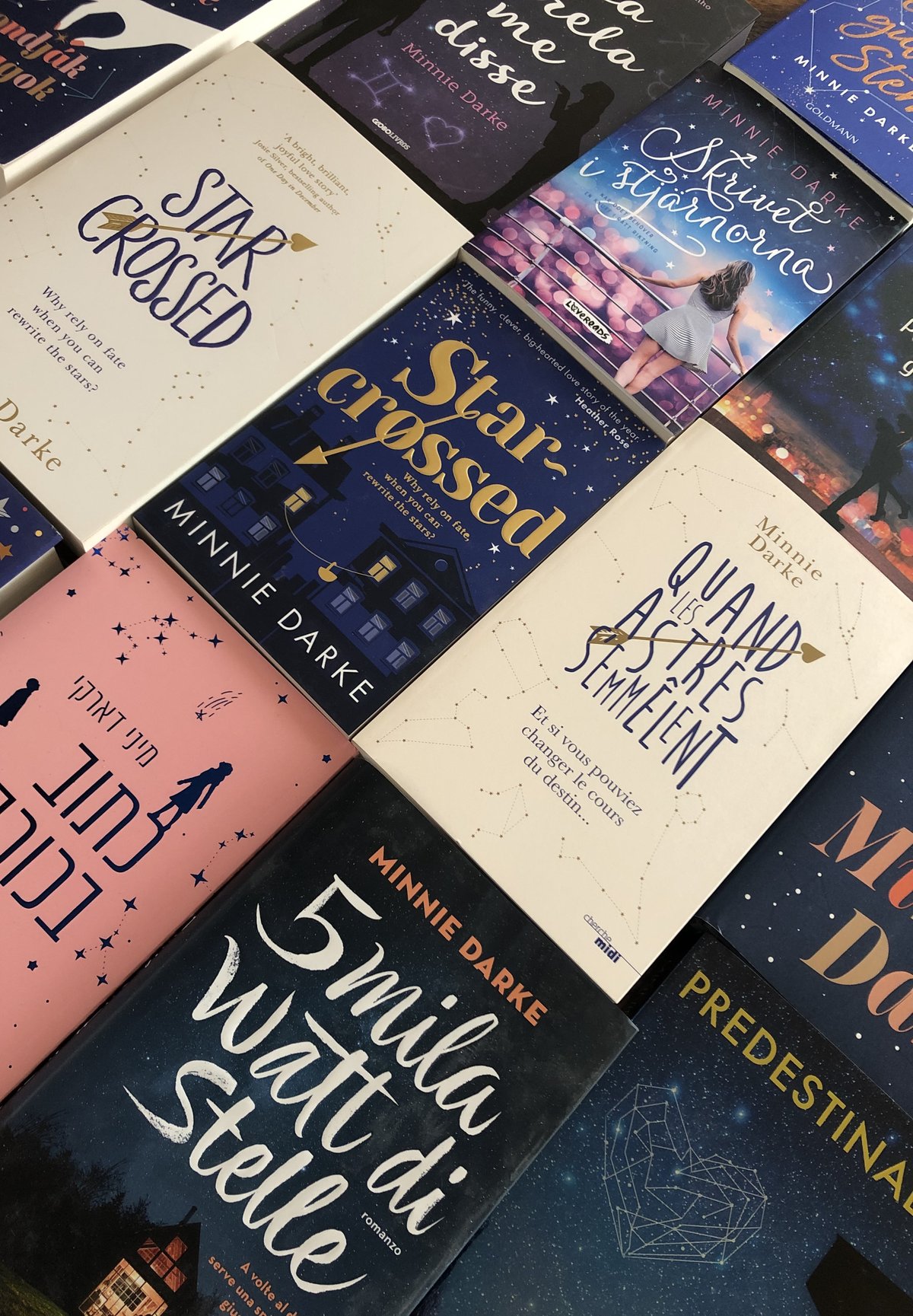 'An escapist delight . . . Star-Crossed is a light, fun read, with a creative spin on a winning rom-com formula.'
"I loved this completely. Star-Crossed is all about the human impulse to look to others when we are lost, and so it's wonderfully relatable not only in its lively characters who read as faraway-yet-familiar as neighbors but also in its navigation of the kinds of decisions we can't face alone: the phone calls we make to our mothers, the friends we use as mirrors, the horoscope page at the back of the magazine. This is a bright, brilliant, joyful love story that spreads into the size of a small town with its chorus of voices and old homes and childhoods and gossips. A total triumph."
'You don't need to care a thing about astrology to find Star-Crossed a five-star delight. Minnie Darke has written a sharp, funny, and irresistible rom-com that melted my cold, skeptical (Gemini/moon in Sag) heart. I predict you'll fall, too.'
'A beautiful, uplifting book full of humor and humanity, and sprinkled with enough magic that I finished it hoping that we are all, even if only a little bit, at the mercy of the stars.'